The following decals are available for a limited time at a discounted price.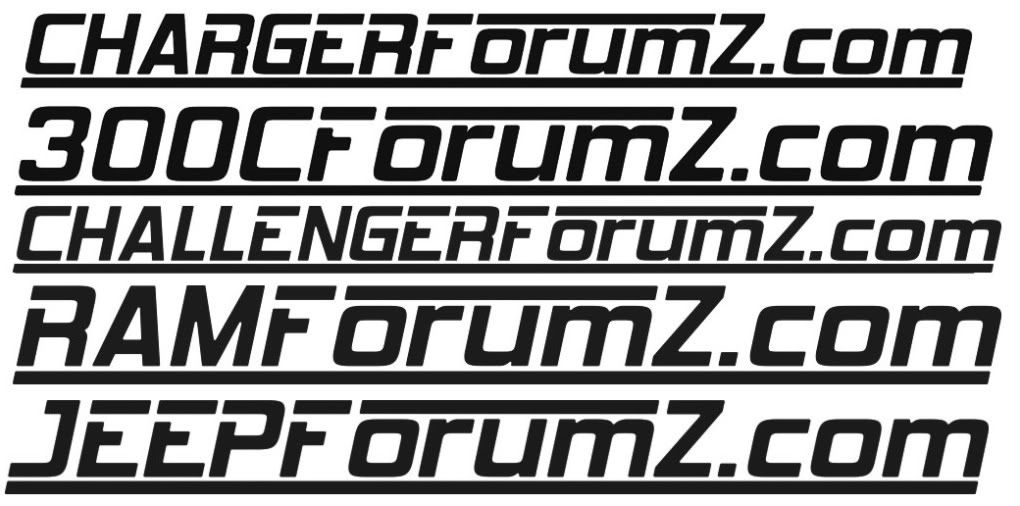 Decals will be approximately 14 inches long. If you need the decal smaller, please let me know when you send your payment.
Also available: (not all forumZ are pictured but they are available)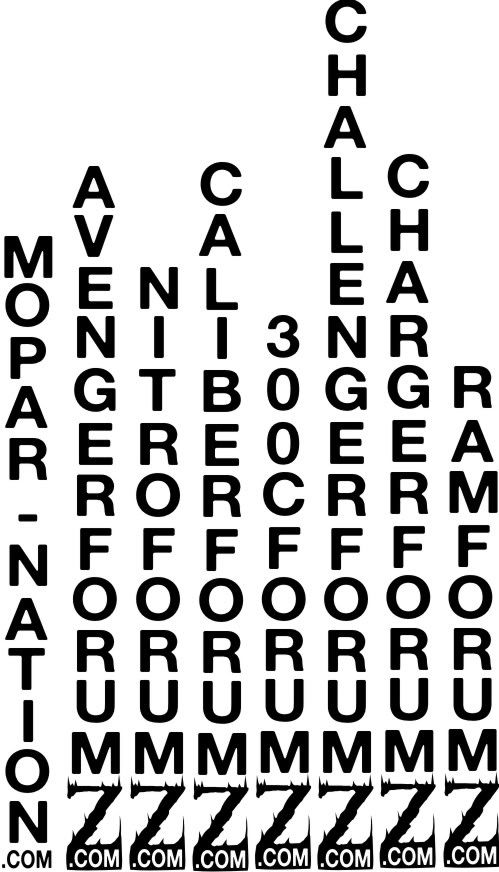 Available forumz include:
300cforumz.com
avengerforumz.com
caliberforumz.com
challengerforumz.com
chargerforumz.com
dakotaforumz.com
jeepforumz.com
magnumforumz.com
nitroforumz.com
ramforumz.com
gpmm.org
deepsouthmopars.com
mopar-nation.com
The decals are available in white for $12 including shipping or two for $20.
Other colors are available for $14 including shipping or two for $24.
To order, send payments via paypal to
[email protected]
.
Please include:
name

address

forumZ affiliation (so I can find you if I have questions)

quantity

which decal you want (forum and orientation)

color
If you have any question, post them.